March is a beautiful month, and the warmth of spring also brings a boom in the delivery of Shantui excavators.
On March 12, Shantui excavator SE500LC-9W, SE680LC-10W and many other mining excavators were delivered to a mine construction site in the southeast coast.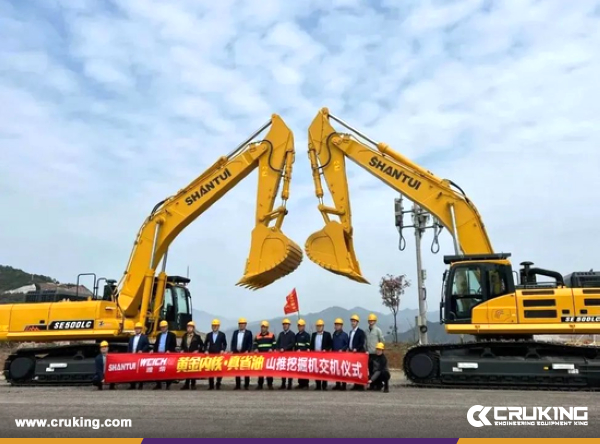 SE680LC-10W is designed for mining, suitable for mining operations, with Weichai WP15H high power custom engine, no after-treatment, low cost of use, easy maintenance; new hydraulic system, 300cc large displacement main pump, the largest in the industry; full electric control positive flow hydraulic system, fast response, smooth operation, fuel consumption lower than 15% of competing products; bucket wear resistance increased by 15%, cutting force The new cab, ROPS/FOPS standard, noise reduced by 2 decibels, one-touch start, touch screen, air suspension seat, full cab protection; matched with a large independent oil dispersal, adapt to 55 degrees high temperature environment, cope with long time high temperature operation in southern summer with ease.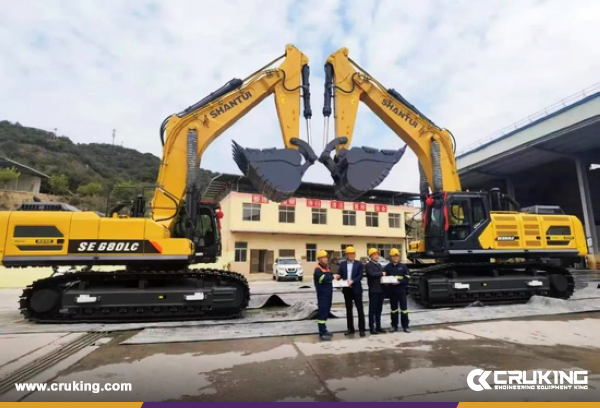 It is reported that this batch delivery of four mining excavators mainly helps a large mining company in the southeast coast to mine operations, Shantui excavators with corporate brand background and excellent product quality to obtain customer recognition, through this sincere cooperation with the mining company, there will be more strategic cooperation opportunities in the future, Shantui excavators will also continue to provide quality products and customer satisfaction service.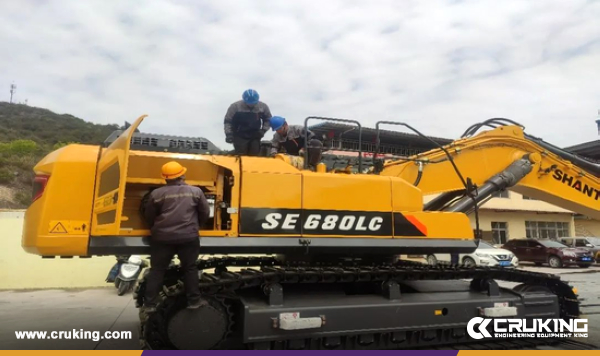 Shantui excavators insist on customer satisfaction and national strategic needs as the guide, gather strength to carry out independent and leading scientific and technological research, and resolutely win the battle of key core technologies. Since its establishment, Shantui excavators have been upholding the principle of "independent research and development, holding the core technology firmly in our own hands" and striving to create a "golden core" of high efficiency and energy saving. In 2022, according to the requirements of China's off-road construction machinery emission standards, Shantui has developed a new series of National IV products, which are more in line with the ecological and environmental protection requirements, and are energy-saving, low-carbon, high-efficiency and reliable products.