Recently, in order to implement the spirit of the call between the Chinese and Zambian heads of state and promote the economic, trade and investment cooperation between Chinese and Zambian enterprises, the 94th Zambian Agricultural and Commercial Exhibition was opened. Goldenbaobab Investment Ltd, the exclusive distributor of SDLG in Zambia, brought its star products L956F loader, E6360F excavator, RS8200 road roller and G9190F grader to the show. The Vice President of Zambia, Ms. Nalumango, attended the opening ceremony and visited SDLG's products on site.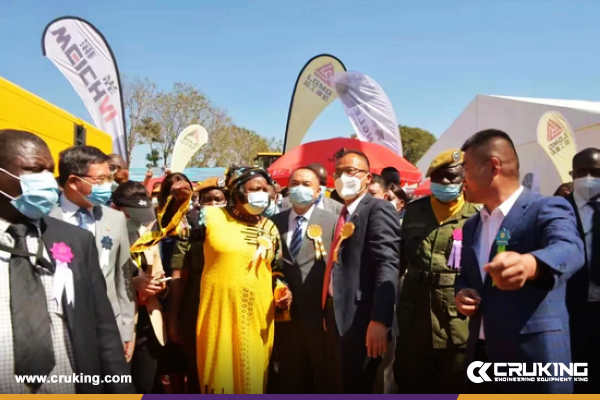 At the exhibition site, Ms. Nalumango, Vice President of Zambia, carefully inquired about the local sales and construction of SDLG equipment. Mr. Huang, the chairman of Zambian distributor, made a detailed introduction.
After learning that the complete set of equipment solutions of SDLG had deeply participated in the construction of such landmark projects as Lusaka International Airport and Ndola Expressway, Vice President Nalumango expressed her gratitude to SDLG for its outstanding contribution to Zambia's infrastructure projects and encouraged SDLG to establish local production lines in Zambia to lead the development of local construction machinery manufacturing industry and inject new vitality into the development of the relationship between China and Zambia.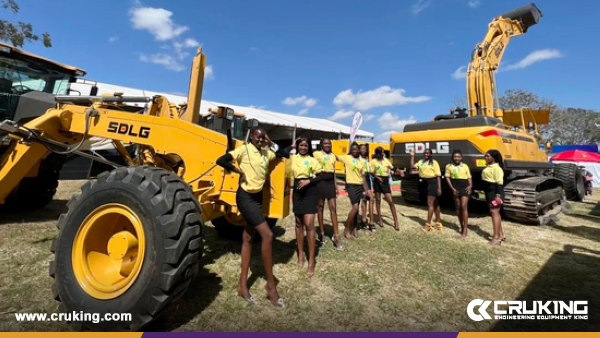 The exhibition proved that the SDLG brand has a wide customer base in Zambia and is deeply favored by customers, and has been well received by the local government, enterprises and people, and has played a good role in publicity and promotion.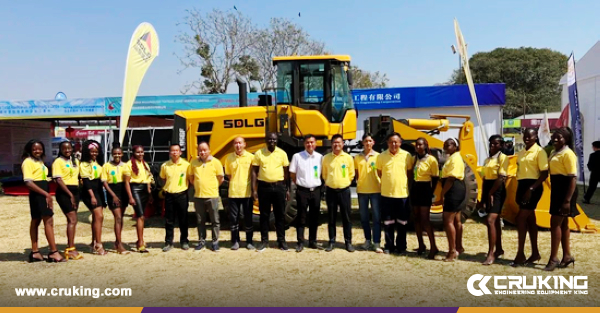 SDLG will continue to invest in Zambia's infrastructure construction with reliable quality and whole-hearted service to help the economic and social development of Africa.