ZHB220 hydraulic crushing hammer reliable performance, beautiful appearance, equipped with high quality hydraulic crushing hammer accessories, using the optimization design concept, so that the crushing hammer and the main engine match the best, reasonable use of the highest output energy, energy saving, to achieve the highest working efficiency.
The whole machine design reaches the domestic leading level, can be widely used in construction/mining/metallurgy/road/ship building and other fields.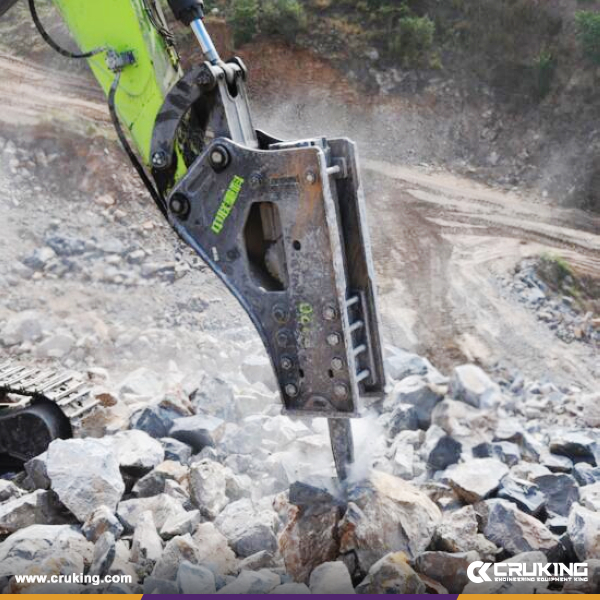 The flow regulating device can effectively adjust the flow of hydraulic oil from the excavator, so as to adjust the striking force and frequency of the crushing hammer according to different requirements, so that the energy can be utilized efficiently.
Careful design, selection of high specifications of raw materials and advanced processing and heat treatment manufacturing technology, from the source to ensure the quality of the crushing hammer, improve its service life.
Piston and cylinder body and reversing valve and cylinder body perfect match between the close cooperation, to ensure the best movement of the piston, reduce friction, and equipped with air defense hitting device; Use NOK high performance seals to ensure reliability.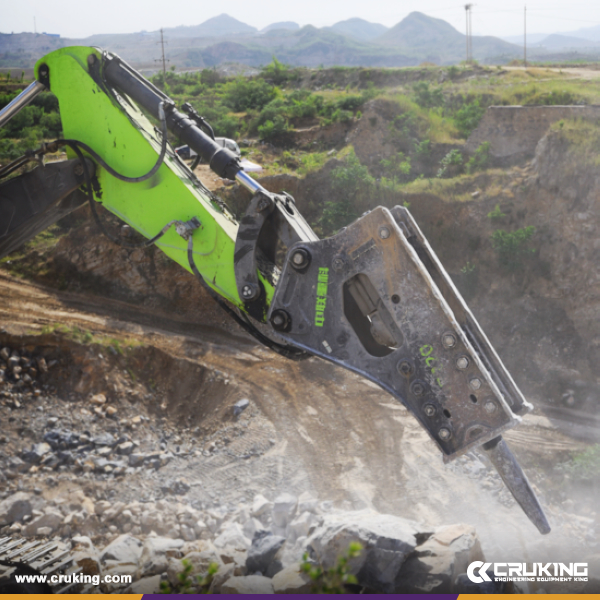 Side mounted, suitable for side mounted in excavator crushing operation;
Semi-open design, easy maintenance; Reasonable optimization of the layout, so that the structure of the crushing hammer more concise.
The drill rod after special heat treatment is used for crushing rock directly; The drill bar has the specifications such as wedge, rhomboid, flat head, cone, wide chisel, etc., which can be selected for good adaptability to meet different needs.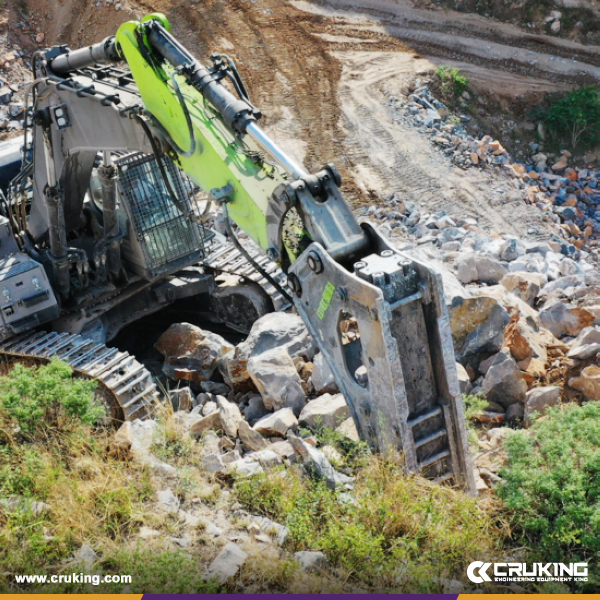 Main Technical specifications