Recently many friends asked whether there is a 50-ton hybrid crane recommendation. Today I recommend the SANY STC500E hybrid version of the truck crane, super hybrid, own "E" set.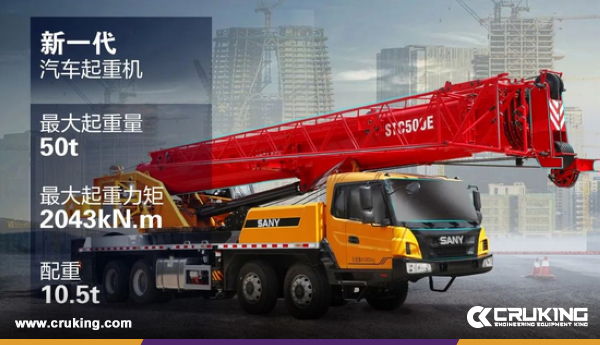 STC500E is equipped with a Yuchai engine as standard, a permanent magnet synchronous motor from China Motor Corporation, a Ningde Times lithium iron phosphate battery and a Ningde Times motor controller, all of which are first-tier brands in their core configuration.

With a 45.5m five-section main boom, the maximum lifting height is 62m. At 32.8m boom length and 16m amplitude, 7.9 tonnes can be lifted; at 45.5m boom length and 18m amplitude, 7 tonnes can be lifted, which is more than 15% ahead of the performance of high frequency working conditions.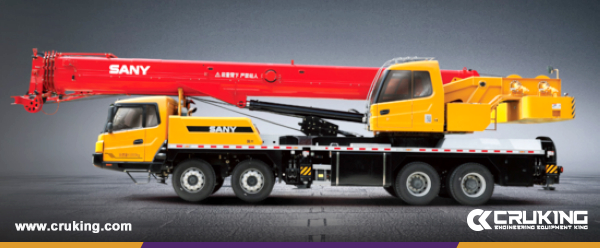 Can be externally connected to 220V/380V AC operation, save fuel cost, annual fuel cost over 65,000; save maintenance, annual maintenance reduced by 2-3 times, save 0.5 million; no regeneration, no parking regeneration.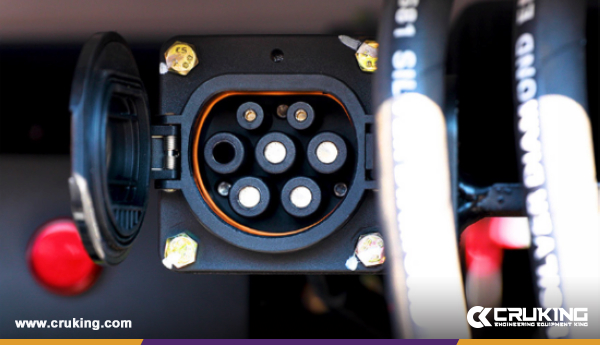 This model has its own choice of three modes: fuel/plug-in/electric-only. Long battery life, no plugging in, 1 shift of pure electric operation; motor with infinitely variable speed control and shared gas pedal on board.