In 2022, Caterpillar updated its corporate strategy with a focus on sustainability and announced an update on its 2030 sustainability goals. Caterpillar is committed to further reducing greenhouse gas emissions from its operations and helping customers achieve their climate-related goals, while developing new products, technologies and services to support customers in the transition to low-carbon energy. Caterpillar's long-term commitment to sustainability fits well with the upcoming National IV emission standard for non-road mobile machinery ("National IV") in China, which promotes green, low-carbon and environmental protection.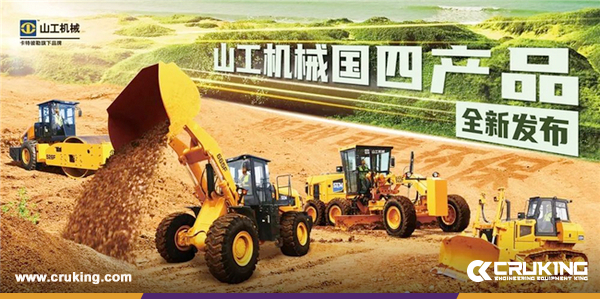 As one of Caterpillar's key product brands, the full range of ShanGong Machinery products - loaders, rollers, graders and bulldozers - has been newly upgraded into the F-Series, which was relaunched on 28 September 2022. The launch of the F series products of ShanGong Machinery has been fully upgraded in terms of performance to better meet the needs of customers. All F series products manufactured by Caterpillar (Qingzhou) Co., Ltd. meet the requirements of National IV emission regulations.
FredIstas, global senior vice president of Caterpillar's Earthmoving Products Division, said: "We have long been committed to sustainability, using innovation and technology to reduce resource waste and improve our products, services and solutions, and we have also responded to the introduction of China's off-road national emission standards.