Green power, create the future, ZOOMLION Industrial Vehicle Company insists on green leadership, based on the market to create more efficient, more environmentally friendly, safer products, beautiful design, advanced product technology, new products to further expand the company's new energy product spectrum.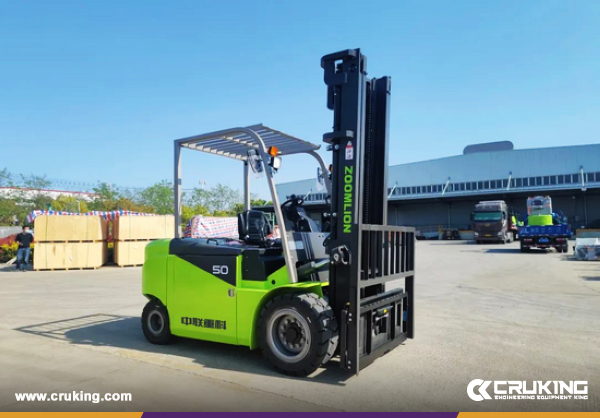 S series electric fork is the third generation of electric fork of industrial vehicle electric forklift layout, the design concept is compact, short wheelbase, good passability, flexible and efficient operation in narrower environment. Battery layout, lower center of gravity of the whole vehicle, safer driving; Adopt side-taking type battery, convenient and quick battery replacement. Standard with domestic first-class brand lead-acid battery, to meet a variety of long-range conditions; optional lithium battery, maintenance-free, zero pollution, fast charging, warranty cycle of up to 5 years or 10000 hours.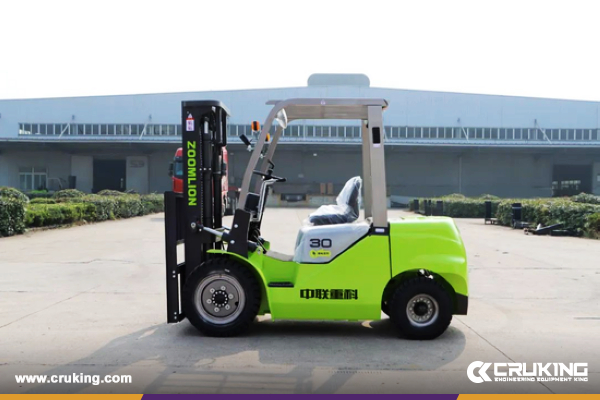 FB30G is our latest lithium battery forklift that is environmentally friendly, durable and low cost. The product is equipped with environmentally friendly maintenance-free lithium battery by integrating the mature frame and other parts of internal combustion vehicles with the advantages of non-pollution and low noise of electric forks.
The product body mostly adopts internal combustion vehicle parts directly, which makes the whole vehicle more rigid and durable and more versatile. The center of gravity of the whole vehicle is lowered, and it has better performance than the electric fork of the same tonnage when working in high position. The high-performance model is equipped with 76.8V/304Ah lithium battery, which can guarantee a single 6 hours or more of standard working hours, and adopts full AC electric control with maintenance-free motor, with strong power, and the performance of the whole machine has reached "double 20": full load driving speed: 20km/h, climbing degree of 20%, with real strong power, maintenance Save heart, solid and durable! Lower maintenance costs, higher efficiency of equipment use, in the environment of rising oil prices and tightening environmental protection, is the ideal choice for end-user operations.