Recently, the SANY multi-method rotary drilling rig SR235M was launched in Shijiazhuang, the capital of Hebei Province, to help the construction of Longquan Branch of Hebei Provincial People's Hospital.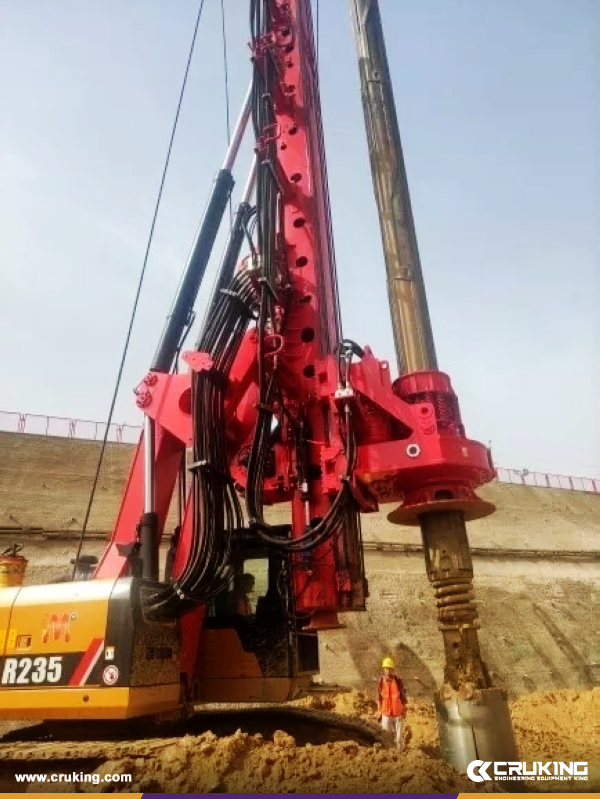 The construction stratum is mainly clay with strong weathered mudstone silt layer, pile diameter is 0.8m, pile depth is 32m. The construction stratum strength is small, the design pile diameter and pile depth are small, the construction is not difficult,SR235M adopts rotary drilling method, equipped with Φ0.8m open drill bucket 4 13m machine lock rod, strong power, easy into the rock, fast soil dumping, efficient construction.
Model features
-Efficient construction: taking into account soil and rock strata, the torque and rotation speed of power head can be adjusted for efficient construction, adapting to different geology and construction methods
-Full schedule pressure: 15 meters long compression stroke, have the function of the pressurized pull up quickly Due to the occlusive pile construction, high requirement to the pile hole perpendicularity, customer site using two liners (8 m + 7 m), as well as improve the guidance of the guard also greatly shortens the time of the liners of the improve the efficiency of the overall construction, create more value for customers.
-Low clearance mode: standard mode can be quickly switched to low clearance mode, can be under the bridge and other small areas of construction, or even go into the ground to continue drilling.
CFA mode: the long spiral construction method can be quickly changed by changing a small amount of special equipment, such as special pulley frame, balance rope device, soil cleaner, etc., which has great advantages in soft soil construction.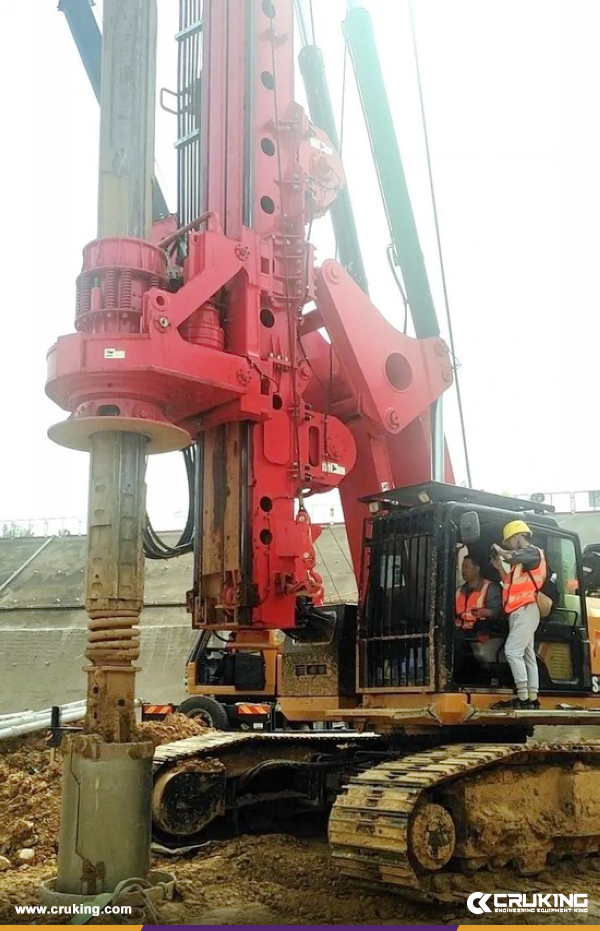 The construction capacity of SR235M and the stability of equipment have been recognized by the customer. At the same time, the customer said that the multi-method function of SR235M will greatly expand the scope of their projects. The choice of Sany is to choose peace of mind.