From October 24-30, Bauma 2022, the world-renowned construction machinery industry event, will be held in Munich. A new wave of wind. What are their highlights? Let's have a first look!
The exhibited R220-10S is a star flathead tower crane tailored by ZOOMLION for the European market. It is the flagship product launched by ZOOMLION based on the future-oriented digital, green and high-performance innovative technology and combined with the characteristics of European market demand. It is a brand-new product jointly developed and manufactured by the Sino-German team of ZOOMLION Construction Hoisting Machinery, which realizes the complementary technical advantages of both sides and achieves high-end quality.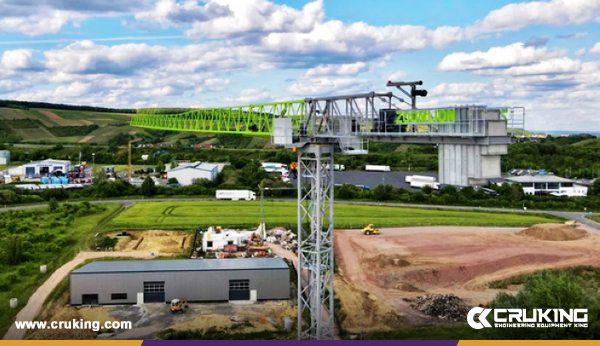 As a product tailored for the European market, the R220-10S can provide 15 combinations of boom lengths to meet the needs of various working conditions, and is equipped with intelligent functions such as one-touch override, speed with load, zero-speed hovering and one-touch debugging as standard. The whole machine runs smoothly, controls accurately, can realize fast and fine work, and has excellent comprehensive performance. At the same time, the product takes the 30-year life of tower crane as the design and manufacturing standard, with good safety performance and high use value; it also adopts the industry's best narrow boom structure technology, rotary body integrated transportation and other advanced technologies to achieve convenient transportation.
The R90-5RE flat head tower crane is another tower crane product exhibited by ZOOMLION. It is also tailor-made for the European market. In addition to the same technical advantages as the R220, it also adopts a round tongue and groove tower body, with less wind resistance, a beautiful and simple appearance and easy installation and dismantling.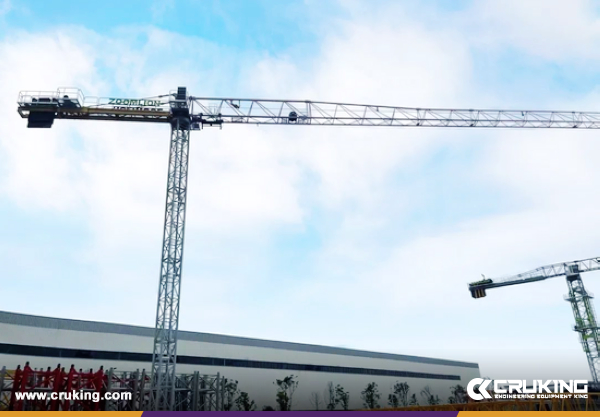 In addition, during the exhibition, Zoomlion's German subsidiary Wilbert will also bring a number of products such as WT360 flat-head tower crane. As a local veteran enterprise, Zoomlion's German subsidiary Wilbert in the field of high-end cranes market share in Europe first, the WT360 flat-head tower exhibited in the lifting capacity, accuracy and safety of the same type of products in the world is second to none, much attention from customers.
After more than 60 years of technology heritage and innovation, Zoomlion construction cranes continue to innovate breakthroughs, forming a unique technological advantage, has developed into a leading global manufacturer of tower crane production, tower crane sales ranked first in the world. At Bauma, customers from all over the world will experience Zoomlion's strong R&D and manufacturing capability and professional craftsmanship of localization tailor-made through a series of high-quality tower cranes.