The Chinese New Year movie "Wandering Earth II" was released on the first day of the Lunar New Year and has been gaining a lot of popularity since then. A series of visual spectacles such as the "space lift", the thrilling "aerial battle" and the galloping "engineering machinery" have been intensively put into the movie, which has aroused much discussion among the audience.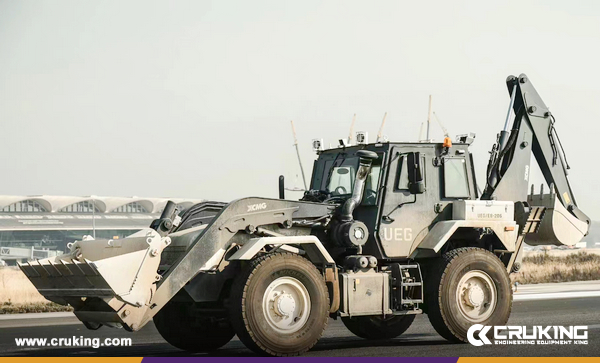 The film's director, Guo Fan, said that in Wandering Earth 2, many of the driveable, workable and deformable UEG Earth United Government machinery and equipment came from XCMG, the leading construction machinery industry in China.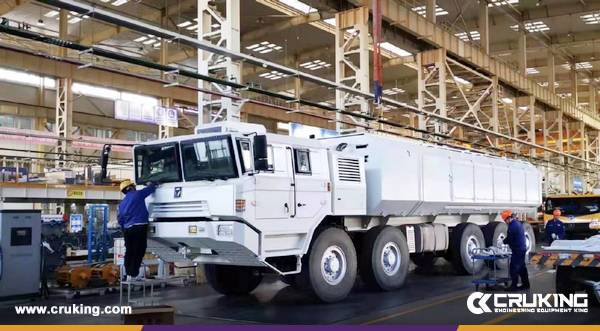 "I can't wait to talk about XCMG, the Steel Mantis that we used in the shoot, that was a realistic version of Transformers, we saw lots and lots of real sci-fi and real industry at XCMG throughout the shoot. I feel proud from the bottom of my heart because these are made by our own people!" Guo Fan said.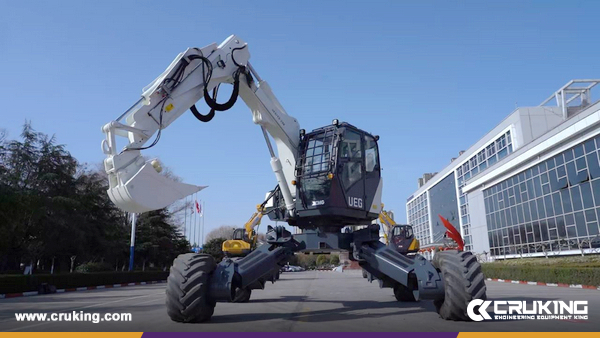 Ma Ming, the on-site executive director of XCMG's Wandering Earth project and deputy secretary of the Party Committee of XCMG Drive, introduced, "In nearly half a year, XCMG has invested 42 models and 61 sets of mainframe equipment, more than 400 sets of parts and workshop props, 61 sets of 3D models, and 319 staff members, from time, painting, equipment, personnel, logistics, and on-site execution, etc. to Make good resource allocation and guarantee."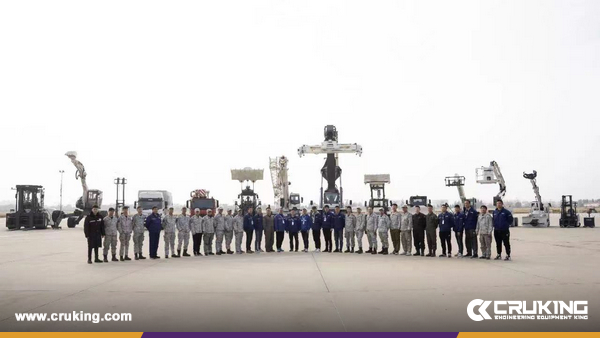 For example, the XCMG ET120, a multi-terrain intelligent emergency rescue platform with four legs, also known as the "steel mantis", has 18 hydraulic cylinders, which can support it in complex terrain such as mountains, swamps and tunnels, and carry different working tools to achieve a variety of operational functions such as fire-fighting, logging, cutting and piling, suitable for avalanches, earthquakes, landslides, weirs and other post-disaster rescue, even in the extreme environment of 4500m high altitude and -40 degrees Celsius.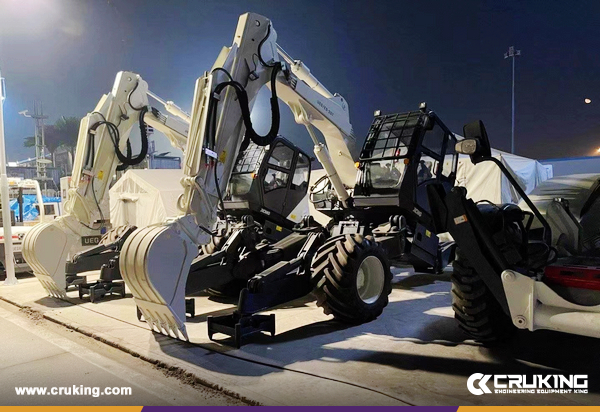 In addition, based on the complex application scenarios of high cold, high heat and high altitude, dozens of innovations developed by XCMG around the direction of intelligence, green and high-end were successfully used in Wandering Earth 2, with unmanned and new energy equipment accounting for more than one-third of the overall equipment. The participation of these super equipment guarantees the super extreme filming quality and highlights the level of China's industrial manufacturing.