The China-Russia Eastern Route Natural Gas Pipeline Project, with a total length of 5,111 kilometers, starts from Heihe City in Heilongjiang Province in the north and runs through many places in Hebei, Tianjin, and Shandong Province.As the first strategic cross-border onshore natural gas channel in northeast China, the commissioning and ventilation of the eastern line of the China-Russia natural gas pipeline are of great significance to optimize China's energy consumption structure and alleviate air pollution along the route.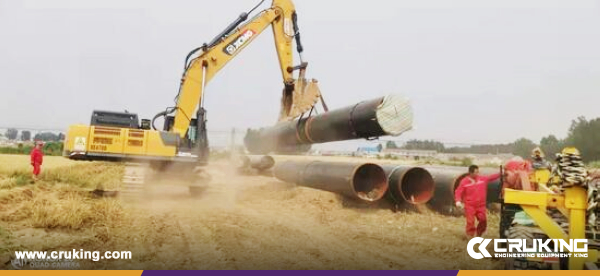 As the preferred equipment supplier for engineering construction, XCMG has successively put a number of advanced equipment such as excavator, special crane for pipeline, horizontal directional drill, etc., to accelerate the full-line production of this century project.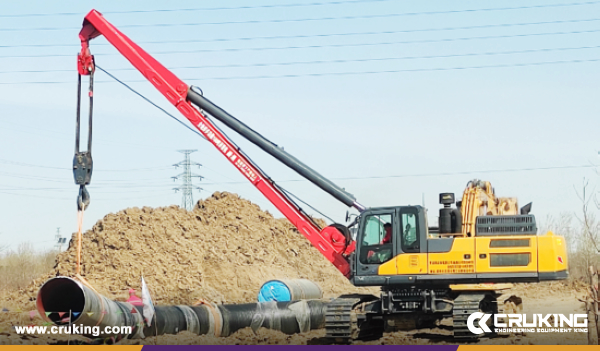 In Tianjin Dagang District, several XCMG XEP5010 pipe cranes and 40-ton excavators assisted in lifting and digging operations.
No trouble, good efficiency, can do these two points, is the best guarantee for the progress of the project.
Since its admission, the XCMG excavator has maintained an average daily operation of more than 8 hours for several consecutive months. With its excellent stability and efficiency, the XCMG excavator has won the approval of the construction party.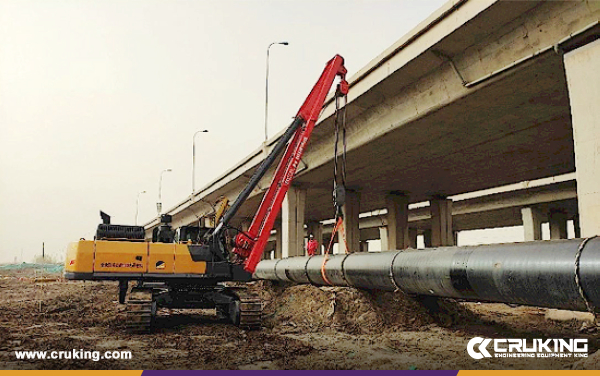 In addition to the middle section of the China-Russia East Route natural gas pipeline in Tianjin, XCMG has also become the main force of excavators at the project site in Dezhou, Shandong Province.
Eight large-tonnage excavators of XCMG are distributed at different locations of the construction site. Seen from a distance, they look like a dazzling golden landscape.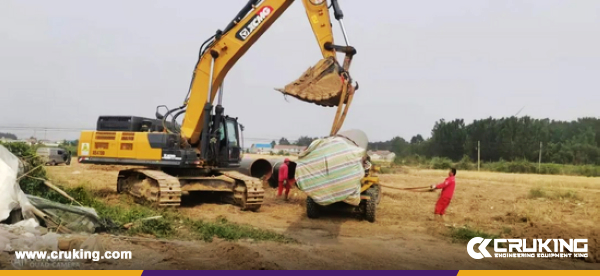 As an important part of the southern section of the China-Russia eastern route natural gas pipeline project, the construction length of the Shandong section accounts for about one-third of the total length of the new pipeline in the whole southern section project.
Excavator equipment here is mainly used to excavate pipelines, assist in lifting and transportation, and level soil.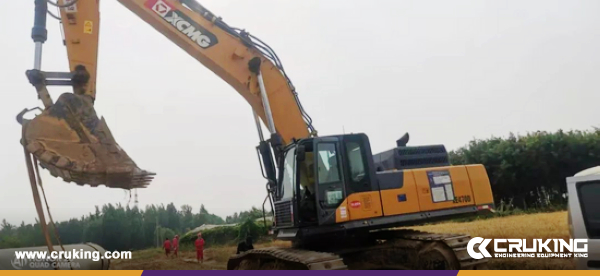 According to the on-site personnel, the selection of XCMG's excavator is based on the comprehensive consideration of product diversity and brand strength.
XCMG excavator has a perfect product spectrum, equipment covers a variety of tonnage, can well adapt to the project of different thickness of the pipeline hoisting needs.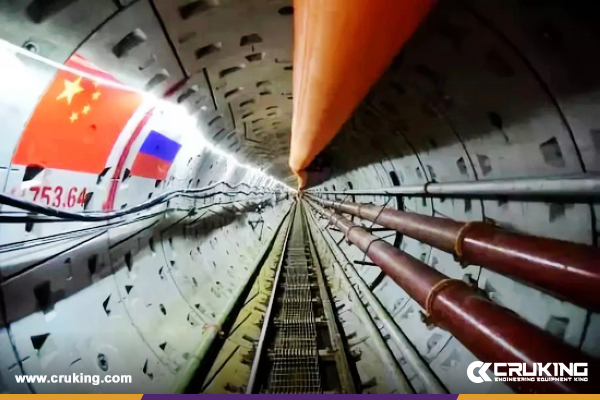 Spanning 8,000 kilometers from Russia's eastern Siberia to China, the natural gas pipeline project on the eastern route between China and Russia is known as the project of the century in China-Russia cooperation.
After the project is fully put into operation, China will import 38 billion cubic meters of natural gas from Russia every year, accounting for about 28% of China's total natural gas imports. It is of great practical and historical significance for promoting green development.