On July 8, ZOOMLION held a departure ceremony in Kaifeng Industrial Park, where nearly 1,000 sets of agricultural machinery products set off for countries and regions along the Belt and Road. The continuous starting line is the most direct affirmation of ZOOMLION by the market, and also a strong proof of the brand and product strength of ZOOMLION to the world.
It is understood that this export shipment of agricultural machinery includes ZOOMLION series tractors, harvesters and other types of products, mainly to southeast Asia, Central Asia and the Middle East and other countries and regions along the "Belt and Road".
Bai Shengli, leader of the demonstration zone, said that the batch export of ZOOMLION agricultural machinery products to countries along the "Belt and Road" reflects that ZOOMLION actively responds to the national "Belt and Road" initiative with practical actions, and is also beneficial to establish a high-end image of Made in China through the export of agricultural machinery products.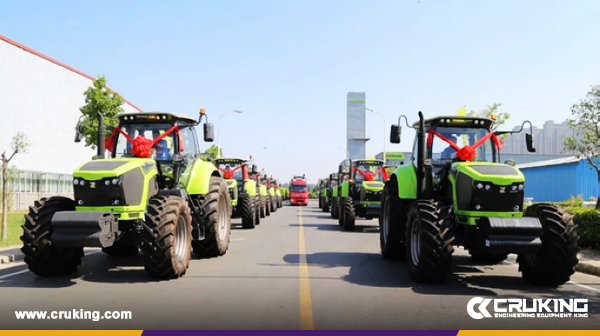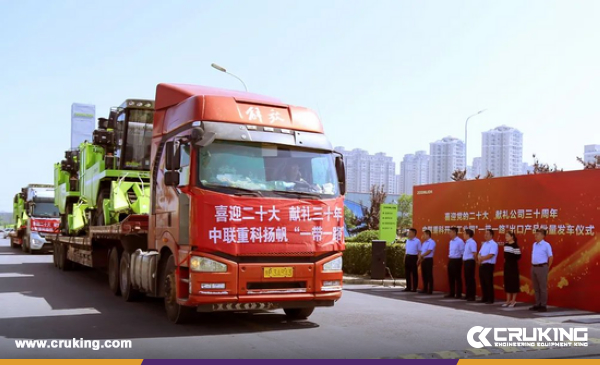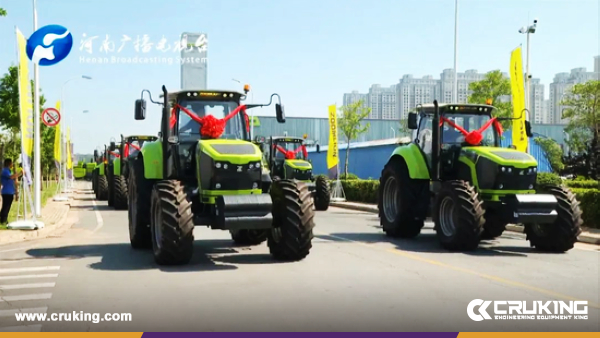 As Zhan Chunxin, chairman and CEO of ZOOMLION, said during the national two sessions this year, the Belt and Road Initiative provides a new path for the prosperity and development of the world, brings new development opportunities to China's equipment manufacturing industry, and also builds a new platform for win-win cooperation among enterprises.
Take ZOOMLION Agricultural Machinery as an example. Relying on competitive products, perfect service support and good user reputation, ZOOMLION agricultural Machinery has won a reputation in countries along the Belt and Road and gained the trust of overseas users. At present, ZOOMLION's agricultural machinery business has covered more than 40 countries and regions in the world, and the export volume of products in countries along the Belt and Road continues to rise, and it has gained a leading position in the market in many countries.